Welcome to another edition of the Create With Me Challenge!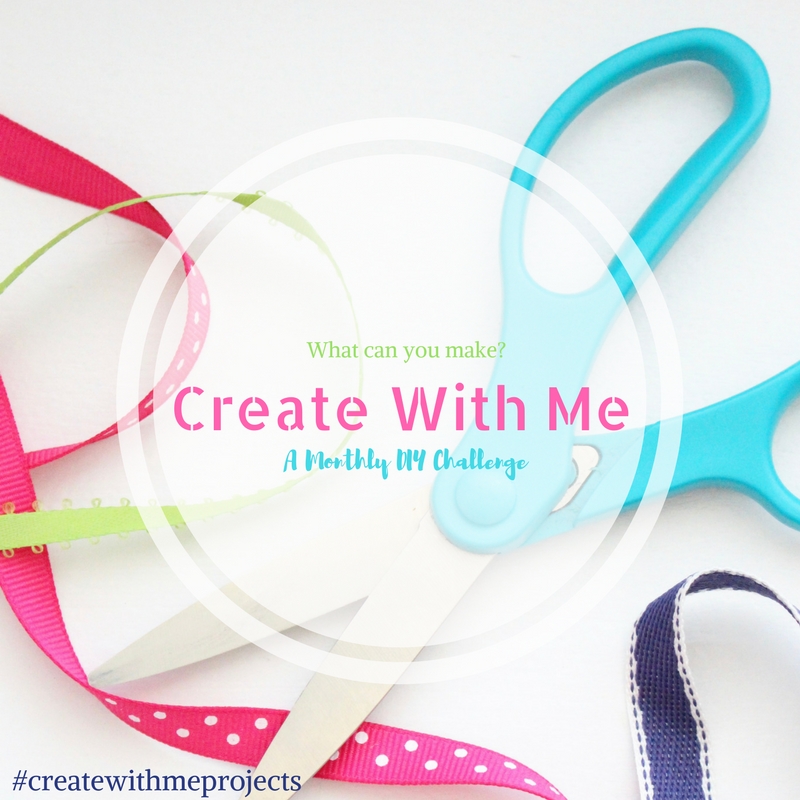 This month, you voted on a DIY using an embroidery hoop and I need to be honest – my mind was absolutely blank.
I've been wanting to try out a hanging planter for a bit now and decided to try making an embroidery hoop hanging planter. I am pretty excited and slightly surprised that it actually turned out!
Not only was this ridiculously easy to make but the price tag was under $5. Full disclosure, I had most of the things around the house – DIY hoarder, remeber? Even so, this DIY isn't too expensive if you have to buy the materials.
Speaking of…
The Supplies
[this post contains affiliate links, which means we make a small commission if a purchase is made, at no additional cost to you. see the full disclosure here. thanks for supporting north country nest!]
Three embroidery hoops – I bought three different sizes, but I would imagine this would also work if you wanted to use the same size for all three tiers.
How to DIY an Embroidery Hoop Hanging Planter
Spray paint the outer ring of the hoop black.
Once it's dried, wrap  the burlap around the inner hoop and secure with the outer hoop.
To secure the burlap, glue the edges to the inside.
Work your way around the entire hoop – be careful, the hot glue is…hot! 😉
Repeat this process on the other two hoops.
Cut a piece of twine three feet long and starting with the top hoop, tie three knots.
Measure out about one foot and tie another three knots to the next hoop.
Tomake sure the twine was evenly lined up with the twine, I stacked the hoops on top of each other.
Repeat this process two more times so there are three lines of twine tying the hoops together.
For the top, I measured three pieces of string, one foot each, tied three knots at the base and then tied them together at the top. It's a little short so a regular teracotta planter doesn't fit. If you'd like three planters, make the strings about two feet long.
I screwed a hook underneath our porch railing and hung the tied end from there. It's a bit of a balancing act at first – but it's managed to stay put once I figured it out!
For more embroidery hoop inspiration, check out the other wonderful challenge-goers!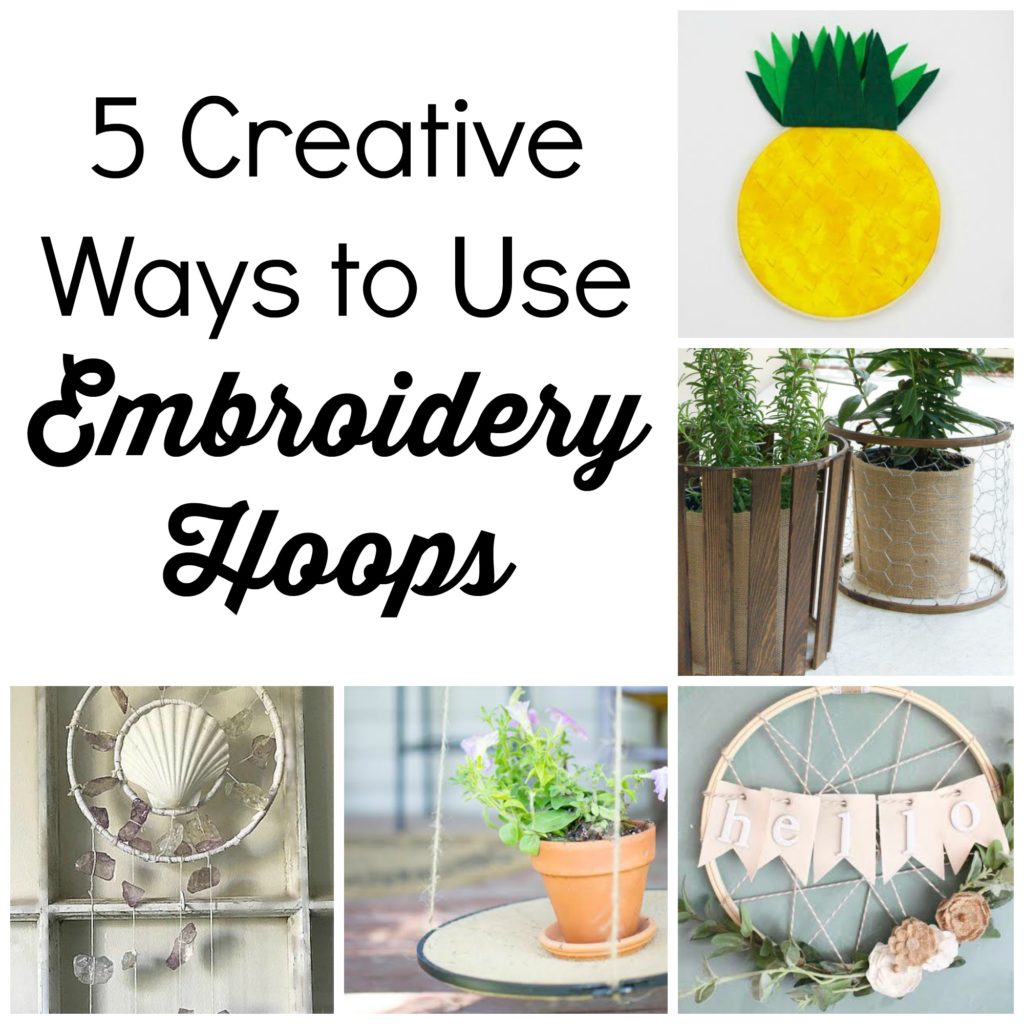 And don't forget to vote on next month's challenge!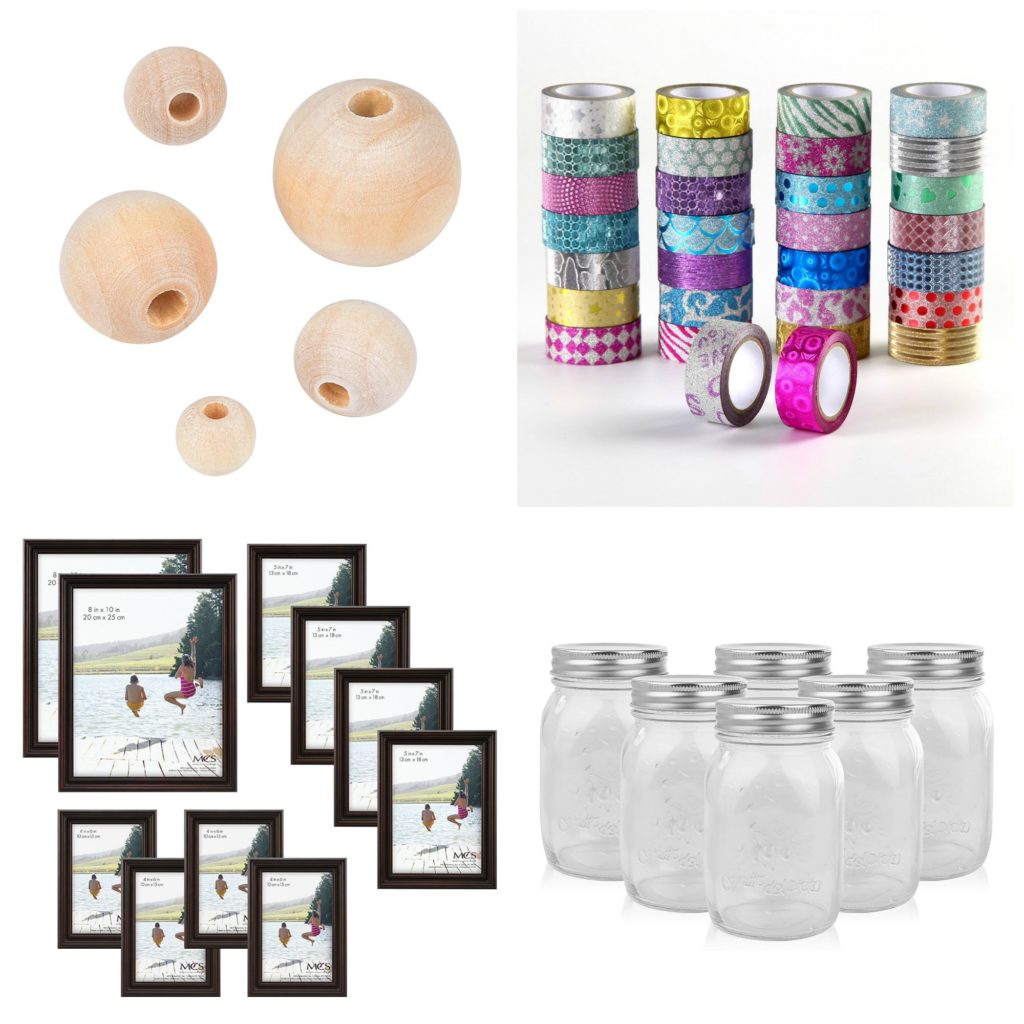 If you can't see the survey, CLICK HERE!
All our best,
---